TENDIEHEIST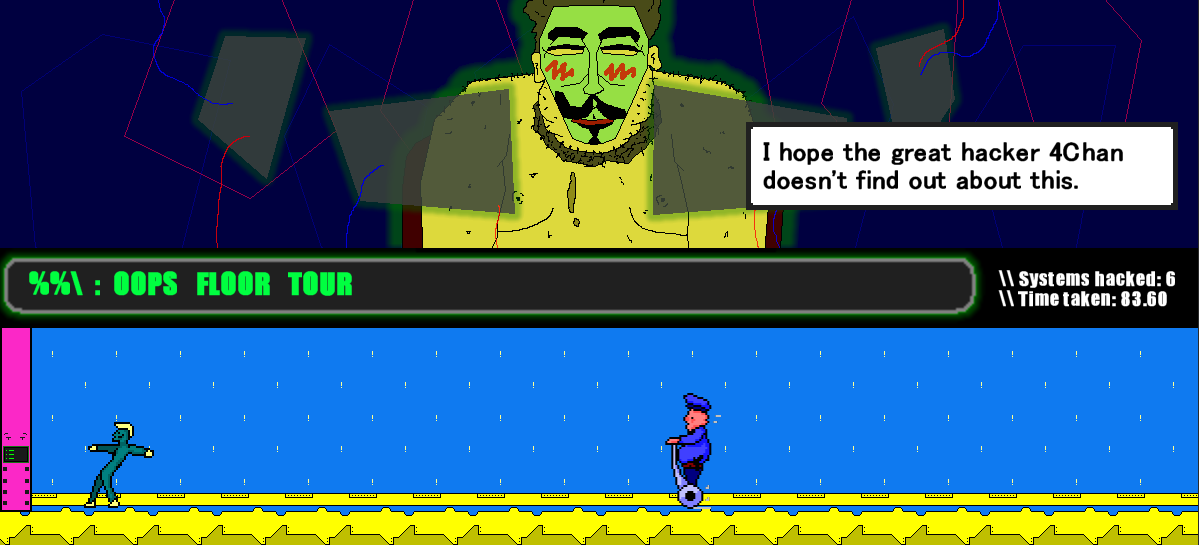 Become the world's second greatest hacker as you support your hired chad by hacking systems with only a single button!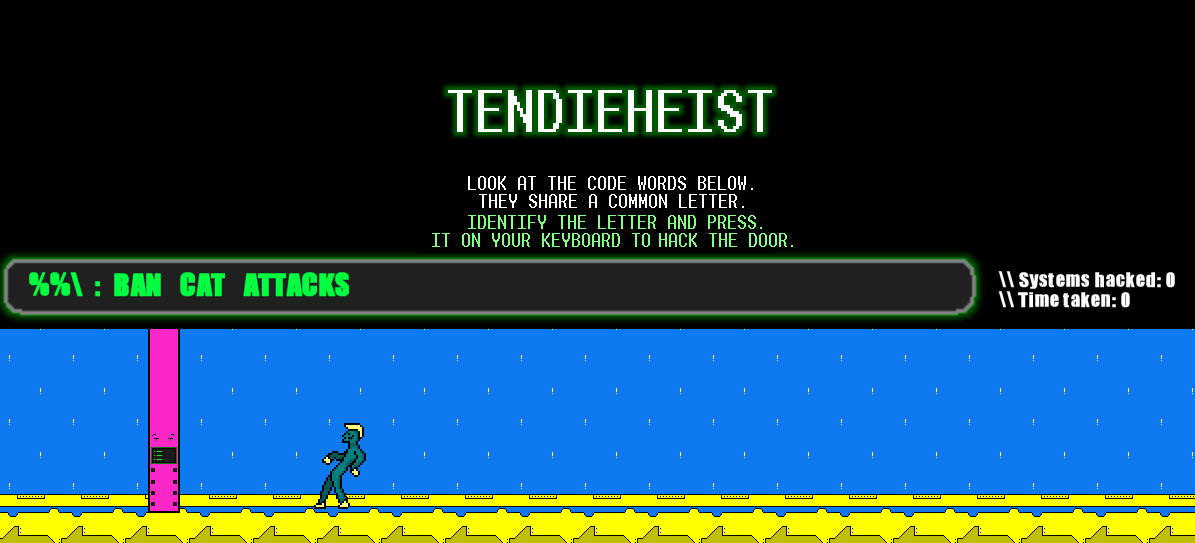 This is my entry for the GMTK Game Jam 2019. I made this alone however the sounds were downloaded from Freesounds (credits in-game). I'm incredibly proud of how this turned out.

Install instructions
Open the .RAR and click the app.
Comments
Log in with itch.io to leave a comment.
Is it possible to play this on Mac? I tried downloading and running the .exe but it didn't work
Sorry I don't think Game Maker Studio 1.4 can compile for Mac without running it on a Mac. Not sure about newer versions but yeah :(